Naomi Litvin 2019
Who killed the love of a Jew for a second Jew? This blog is for the "Jewish" anti-Jewish organizations out there stumping for every cause except for the Jewish cause. I am not going to name them here. I don't want to give them publicity. Anyone on social media knows who they are and what they stand for.
They want to destroy Zionism and Israel as a Jewish state.
Many of the
people in these so-called "Jewish" anti-Jewish organizations were raised in mixed-religion marriage families and have admittedly been torn between Christian religions and Judaism, raised in Left of Liberal households and attend/ed
American universities where anti-Israel Boycott and Divestment campaigns abound.
Recently someone asked me: What is a self-hating Jew
It was on Twitter, so I answered simplistically.
Now, I've found this 1971 video of Rabbi Meir Kahane that answers the Self-Hating Jew question with more pizzazz. He speaks of the 'old Jew' vs the 'new Jew.' I know that many people deride Rabbi Kahane for their perception of The Jewish Defense League,

his organization,

and what it stood for. But remember that

Meir Kahane was the first victim of al Qaeda in America.
On the night of November 5, 1990, just after Rabbi Kahane finished a speech at the Marriott East Side Hotel in New York City he was gunned down by El Sayyid Nosair. Osama bin Laden paid for Nosair's defense and later mentioned Nosair in his infamous videos. This was Osama bin Laden's first kill in America!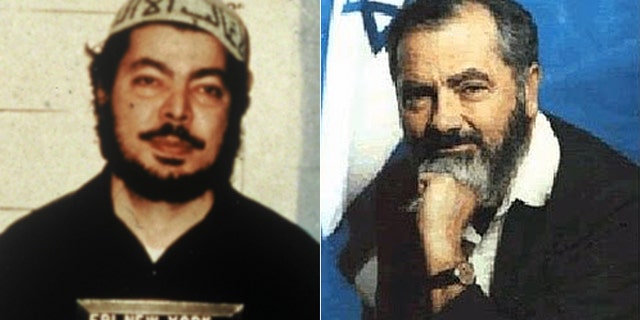 Nosair Rabbi Meir Kahane
"The 1990 Kahane murder was clearly the first strike in the United States by the Sunni jihadist terror network that eventually evolved into global Al Qaeda," said Andrew McCarthy, the former federal prosecutor who went on to try Nosair and others on terrorism charges and wrote the book "Willful Blindness, Memoir of the Jihad," about the cases and the connection to a much larger conspiracy.
"What will the non-Jew think of us? Why do Jews take up every cause except saving Jews? Love cannot exist without respect. And respect cannot exist without self-respect. If I am hit, did I deserve it?... the new Jew, born of fear and insecurity...the American Jew...The Jew must do what must be done...One does not achieve great goals without sacrifice and those who cannot sacrifice should at least have the decency to be quiet when those that do, make that sacrifice....Be a Maccabee... "
Rabbi Meir Kahane 1971
Please take the time to watch the entire video below.