Last night I received word that
The Masada Faktor
has won another
Honorable Mention for fiction at the 2015 London Book Festival.
I was elated to see this and planned on blogging about the good news.
Then early this morning I woke to the news that a
mass shooting had occurred in Tel Aviv
very near to where friends live and around the corner where I had lived in the Spring of 2014. I immediately texted my go-to friend in Tel Aviv, as the first report that I read erroneously stated the attack was closer to her on
Ibin Gabirol Street,
not on
Dizengoff and Gordon Streets
. As soon as she picked up the phone she clarified the location and told me that she had been on her way to the area but changed her mind because it had started to rain, and also because Shabbat was only a few hours away. All residents were ordered to shelter in place in their homes and apartments as
house to house searches were after the terrorist, still at large.
She was fine, but I immediately began to worry about my friends that work at
The Brown Hotel
. I texted one of the guys and he assured me that he was at work, but also said that he lives on the exact corner of where the terrorist attack took place. I'm still waiting to hear back from another friend.
I have spent the first day of 2016 glued to
twitter
hoping that the psychopath terrorist has been caught. At this time he is still on the loose and there is a massive hunt going on. Israeli cops and IDF are searching house to house.
After security video surfaced showing the terrorist's face, his father, an Israeli Arab security officer, phoned police to report that it is his son.
Alon Bakal, (
below)
26, was the manager of the "Simta" bar at which the attack took place.
Shimon
Ruimi, (below) 30, had come to Tel Aviv for the weekend from his hometown of Ofakim in the south, in order to celebrate a friend's birthday.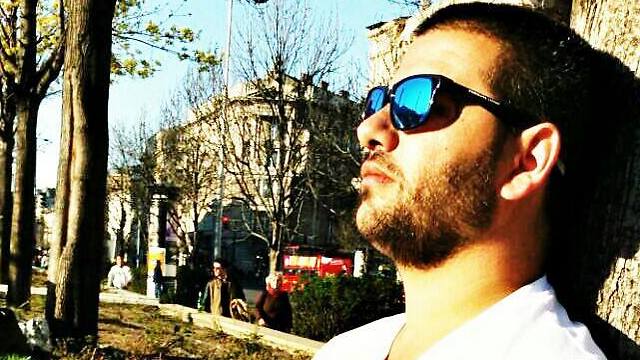 Somehow, my good news seems quite insignificant.
"Nashat Milhem tracked down near home in Arara, opens fire on forces and is killed, 7 days after he killed 3 in Tel Aviv; five people arrested"